I can offer several different types of programs to fit your needs and desires. When her schedule permits, my wife Celeste is also available to accompany me in the role of Deborah Read Franklin.

Please browse the buttons on the left to see the different types of programs available.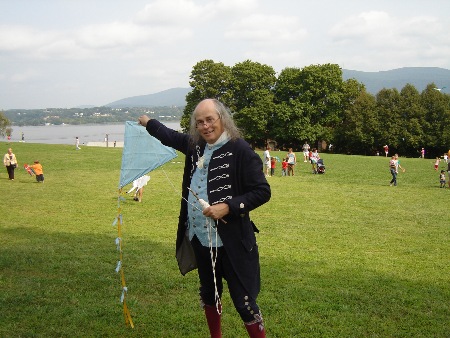 Kites Along The Hudson Day at Washington's Headquarters, Newburgh, NY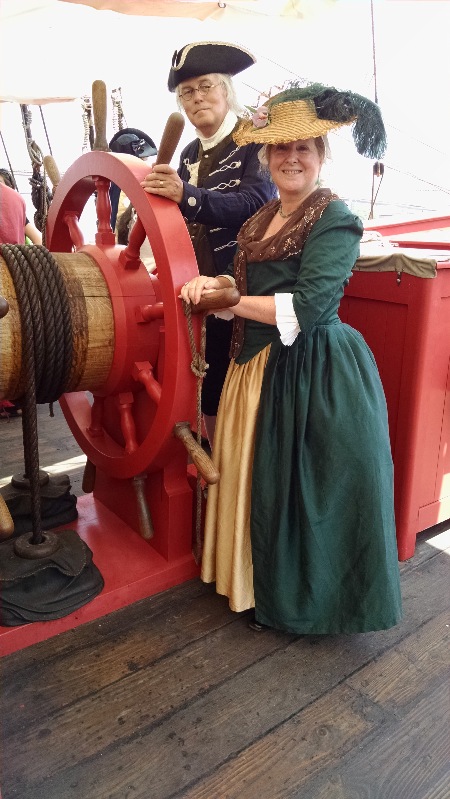 The Franklins aboard the French frigate L'Hermione during her visit to New York Harbor, July 2015.