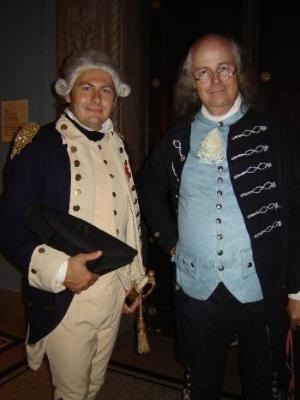 Dr. Benjamin Franklin and the Marquis de Lafayette (Loic Barnieu), New-York Historical Society, NYC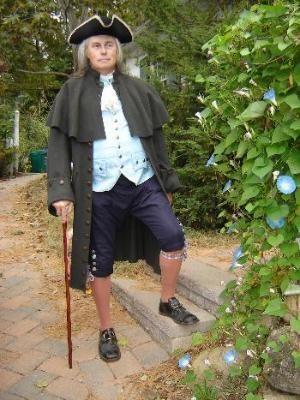 Benjamin Franklin in his garden.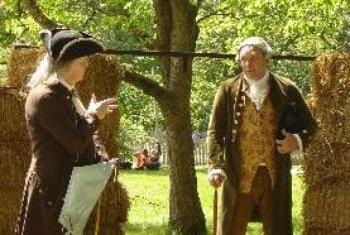 Dr. Franklin debates issues with his son, William Franklin, the Royal Governor of New Jersey (Everett Howell) at the New Jersey History Fair, May 2012.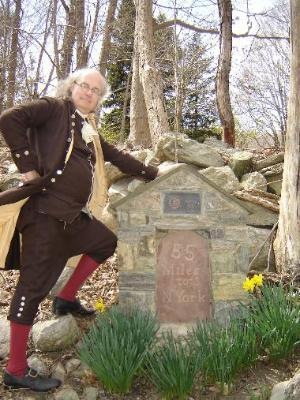 Postmaster General Benjamin Franklin with one of the mile markers he had placed on the Old Albany Post Road, Garrison NY.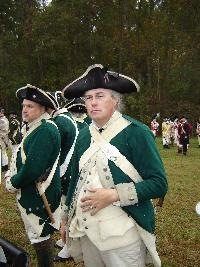 The Loyalist Governor of New Jersey,
William Franklin???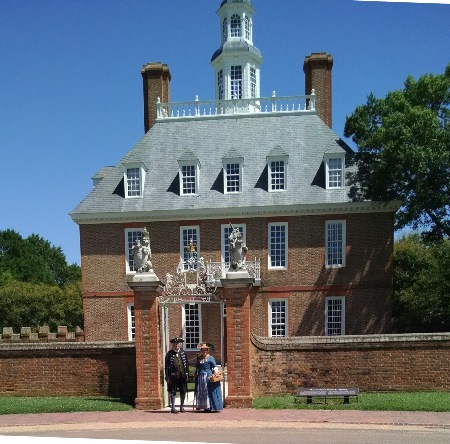 The Franklins visiting the Governor's Palace in Williamsburg, Virginia, June 2015. The Governor was not at home.