As Benjamin Franklin, one of our country's wisest and wittiest men, I will amuse, entertain, educate, and inform your students about Dr. Franklin's many accomplishments and life in the 18th century.


Ben's experiments involving lightning and electricity
His many inventions such as the lighting rod, bifocals, the glass armonica and others
His proverbs from Poor Richard's Almanack
Ben's beliefs on thrift, frugality, and hard work
His role in American history, such as signing the Declaration of Independence, the French Alliance, and the Treaty of Paris
And many other interesting, amusing, and informative aspects of his amazing life.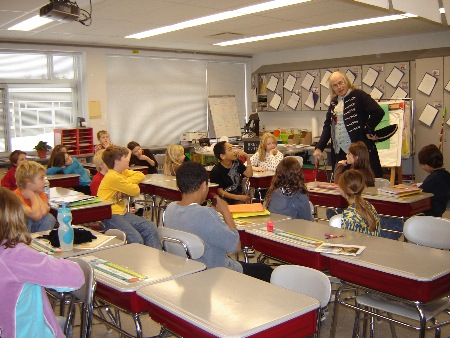 Dr. Franklin visits Ms. Athans' 4th grade class at Bolivar Street Elementary, Chittenango, NY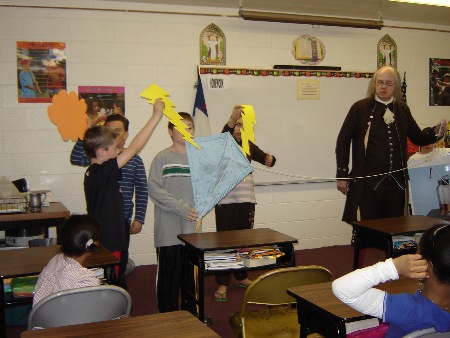 Students help Dr. Franklin prove that lightning is electricity!